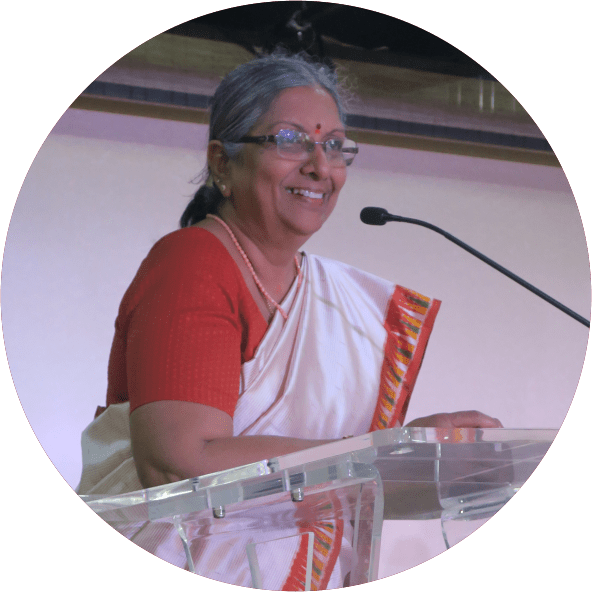 Mrs. Sumitra Raghavan
Dean Academics
Mrs. Sumitra, a respected educator and academic with over 4 decades of experience in various prestigious educational institutions across India, where she has served as the Principal. As our Senior Academic Advisor and Mentor, she brings with her a vast array of experience and insight in areas of school leadership, instructional planning and student learning. She is passionate about building a strong learning culture in the school that is strengthened by using innovative pedagogies and adopting continuous professional development and learning amongst the teachers.
---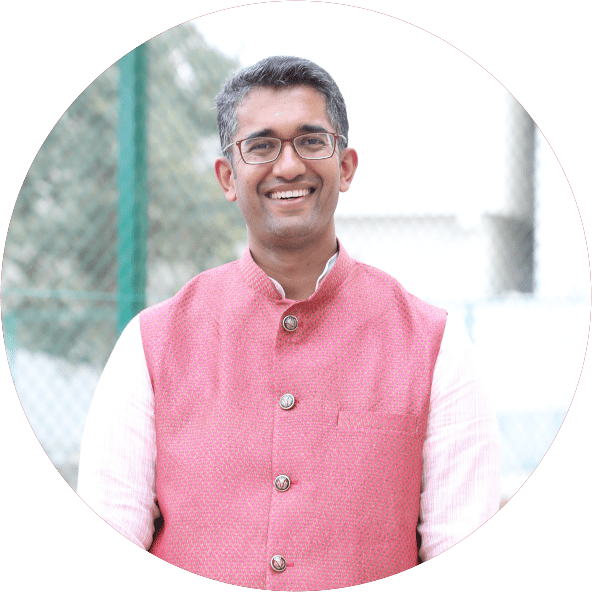 Mr. Vijai Krishna Rajagopal
Director
Mr. Vijai Krishna Rajagopal, is an erudite leader & Director of the school. With over 15 years of experience as an academic, he is passionate about enriching teacher practice to impact on student excellence. He holds a Masters Degree in Education with Honours from the University of Western Australia.
---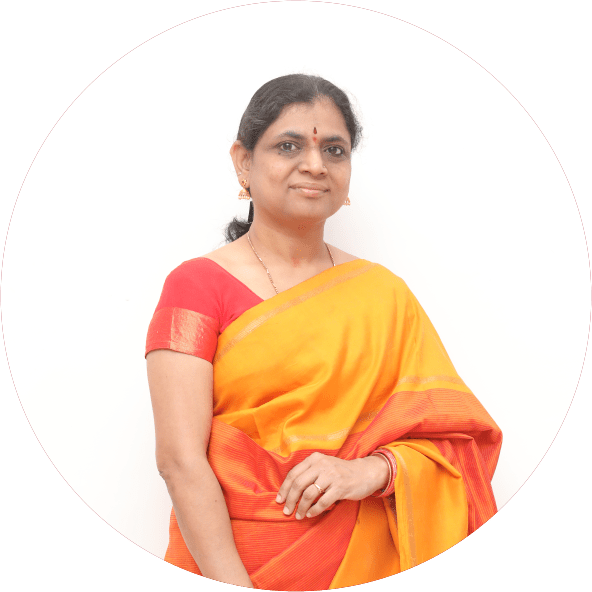 Mrs. Vasuma Achar
Principal
Mrs. Vasuma, joined Vidyaniketan in 2002. A Mathematics Lecturer by training, she teaches the students at the Senior Secondary and Secondary levels. As a Coordinator of the Secondary School, her people-centric leadership approach is evident in the collaboration and inclusivity amongst the teachers at the Secondary Level. She is firm believer in helping students develop practical and tangible strategies for their learning.
---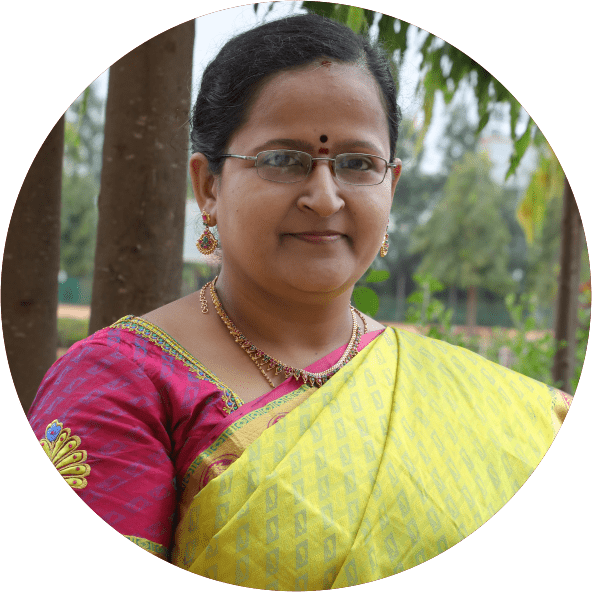 Mrs. Gayathri H.S.
Vice Principal, Academic Coordinator – Primary School
Mrs. Gayathri, has over two decades of experience as a Chemistry Teacher and has served as a Principal in her last assignment. She is a passionate and exuberant educator. She strongly believes that greater impact can be achieved by having robust processes that accommodate pedagogic research and innovation. She is committed to nurturing a learning culture that focusses on learner engagement while making learning fun and meaningful.
---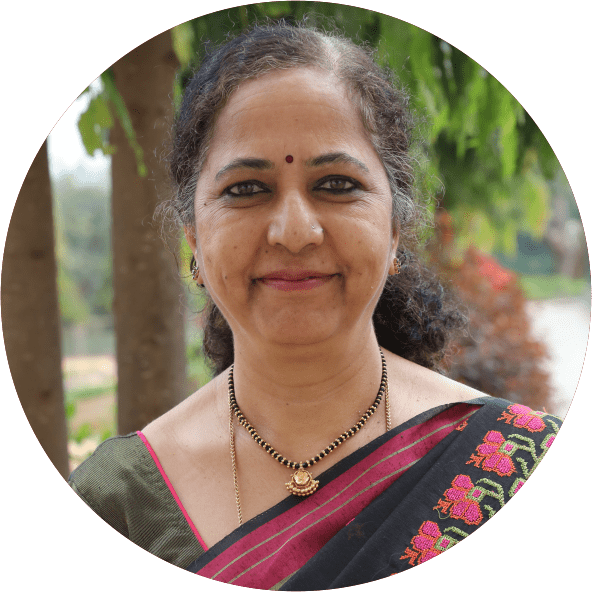 Mrs. Usha Shenoy
Academic Coordinator – Kindergarten / Special Education @ Sambhava
Mrs. Usha, is the coordinator for the Kindergarten Program in our school. She brings with her more than 20 years of experience in Early Childhood Development. She is also a trained Special Educator and heads the Special Education Resource Facility – Sambhava, in our school. Her belief in providing her team with ample opportunities to assume responsibility and deliver, is evident the confidence and autonomy of her team. She is passionate about building a repertoire of instructional strategies that facilitate greater inclusion while focusing on the emotional state and well-being of all students at Vidyaniketan.
---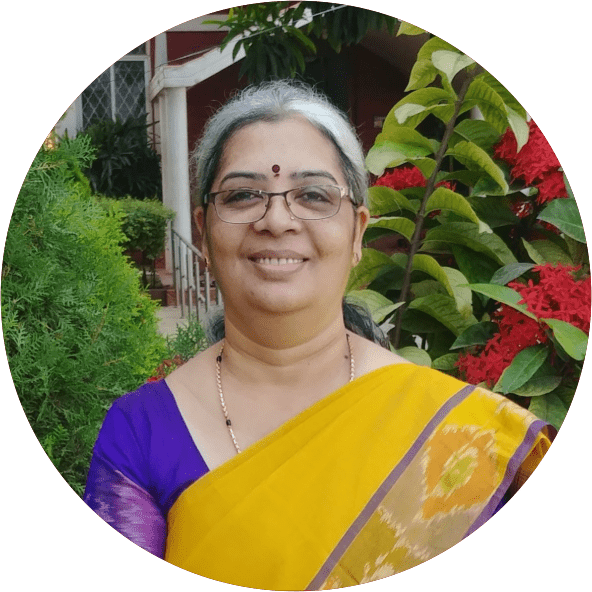 Mrs. Rekha Varanasi
Academic Coordinator – Middle School
Mrs. Rekha, is an English Teacher handling classes at the Senior Secondary, Secondary and the Middle School. With an academic experience of more than 2 decades, she is strongly committed to helping students of the Middle School develop strong learning habits and the mindset. As the coordinator of Middle School, she is passionate about motivating her team to adopt effective instructional plans that impact student learning and their social emotional wellbeing.
---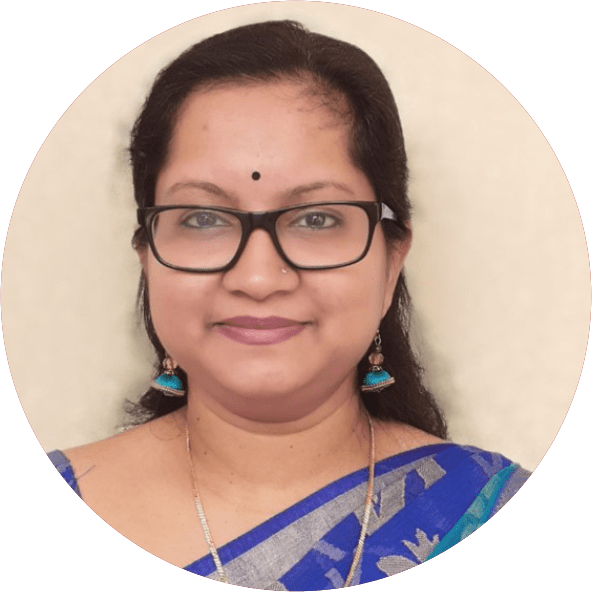 Mrs. Divyasree
Academic Coordinator – Secondary School
Mrs. Divyasree, teaches English at the Secondary and the Senior Secondary Level. With 15 years of experience, she is a young leader who is enthusiastic and committed. Quintessentially a people's person, she believes in teamwork and collaboration. As a seasoned academic at the Secondary School, she believes that students need to be inspired to achieve excellence in academics and in a variety of essential life skills.
---
Mrs. Hemalatha A.G.
Academic Coordinator – Senior Secondary School
Mrs. Hemalatha, a Chemistry Lecturer with over 20 years of experience at Vidyaniketan, brings with her a strong commitment to our vision. Her belief in providing students with ample support and opportunities to help facilitate their academic growth has been the hallmark of her academic experience in the school. She is keen to infuse technology and pedagogy to influence greater impact in our learners.