Our History
Founded in the year 1986, Vidyaniketan Education & Cultural Trust is committed to its Vision of creating educational institutions of excellence. The vision and wisdom of our founding members Late Mrs. Prema Rajagopal, Mr. Rajagopal and Ms. V.R.Gayathri continues to steer us as we prepare our students for a promising future.
---
Our Founder – Mrs. Prema Rajagopal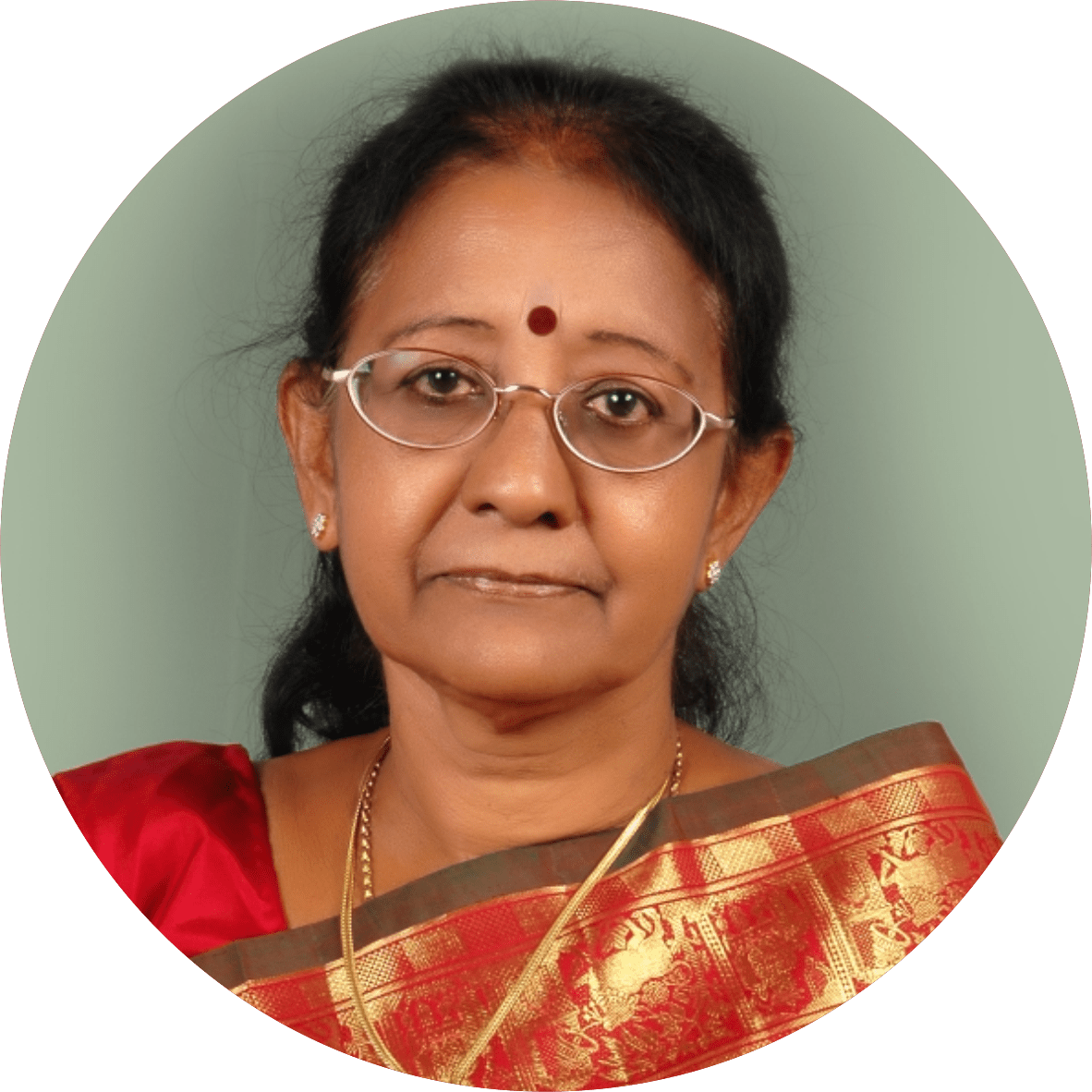 Late Mrs. Prema Rajagopal
Founder Principal
A visionary leader and passionate educator, she was the Founder of the Vidyaniketan Public School. She was deeply committed to build institutions that provide top quality education for students along with a strong foundation of values & ethics to help build character in her students.
Her enormous patience and hard work stands testimony to the edifice that she helped build in Vidyaniketan. As a deeply respected educator, she motivated generations of teachers and students to remain steadfast and consistent, while the embark on a journey of continuous improvement and lifelong learning. She believed that students need to be provided with varied learning opportunities as a part of their education. She strongly believed that a school campus must be an ambient environment that inspires both teachers and students to aspire for a holistic development that extends academics.
---
Our Institutions
Vidyaniketan Public School
Vidyaniketan Public School (CBSE, Affiliation No.830041), a Co-Educational Public School having Classes from Pre KG to Standard XII was established in the year 1986.
The school had its humble beginnings in June 1986, operating out of a residential facility in South Bangalore. Our journey began with just over 35 students and to this day our commitment to our vision remains steadfast. Over the last three decades, we have been successful in providing an engaging and transformative learning experience for our students.
We continue to provide top quality infrastructure and facilities for our learners. Our teaching fraternity are committed to continuous professional development, as they embrace newer technologies and pedagogies that make learning meaningful, accessible and exciting for our students.
Vidyaniketan Pre University College
Vidyaniketan Pre University College (College Code: AS 279), was established in the year 1996. Student can choose between the Science and Commerce streams. The college provides excellent infrastructure and quality teaching support for the students
to pursue their academic interests. The college also provides students with ample support and guidance to help them with informed decisions about the future academic choices.